Yes, it's finally possible to eliminated unwanted hair without shaving or waxing regardless of your hair color of skin tone. You may toss your razors for good after getting laser hair removal treatments at Terry Conrad's Naturallyou in Greenwich, CT.
Terry's safe, effective procedures for removing hair on patients with a variety of skin tones results in permanent hair reduction on the legs, armpits, upper lip, bikini line and just about anywhere else you want to defuzz.
Laser Hair Removal Before & After Photos
Photos courtesy of Allergan. Keep in mind that each patient is unique and your results may vary.
What Is Laser Hair Removal?
At Naturallyou, Terry Conrad uses the Palomar Icon® laser for hair reduction treatments. This state-of-the-art technology offers a number of advantages compared to traditional laser hair reduction treatments, which tend to work best on people with naturally dark hair pigments and fair complexions. The Palomar Icon has advanced hair removal technology, making it possible to eradicate unwanted hair and inhibit new growth in virtually all patients.
What Areas Of The Body Can Be Treated With Laser Hair Removal?
The vast majority of women and men can benefit from this updated laser hair removal technology which offers a safe and effective method for eliminating hair in all areas of the body including:
Legs
Face
Bikini line
The male chest
Back
Underarms
Who Is An Ideal Candidate For Laser Hair Removal?
Even patients with sensitive or darker skin can undergo laser hair removal with the Icon system because the technology allows adjustments for skin tone and melanin density. This is a wonderful breakthrough for patients who had previously been told they weren't good candidates for traditional laser hair removal treatments.
OWNER & MEDICAL AESTHETIC DIRECTOR
Terry treats every patient who comes to Naturallyou like part of her family, spending as much time as needed to ensure a safe, positive experience and outstanding results. She's one of the top injectors in the country, selected by product manufacturers to train other aesthetic professionals.
What Does A Laser Hair Removal Treatment Feel Like?
Women and men opt for Icon laser system hair removal treatments can do so knowing they will experience minimal discomfort. Some patients describe the sensation during treatment as similar to a rubber band snapping against the skin. To ease that minimal discomfort, Terry and her team often apply a topical anesthetic to numb the target area.
How Is A Laser Hair Removal Procedure Performed?
During treatment, Terry uses a handheld laser device with a smooth glass surface to carefully pinpoint and direct light energy toward desired treatment areas on the body. The light beams heat individual hair follicles so pigments in the hair can absorb this energy. This process destroys the follicle, thus preventing future hair growth.
How Long Does A Laser Hair Removal Treatment Take?
Depending on the size of the treatment site, the procedure may take 15 to 30 minutes.
What Our Patients Have to Say
I have been seeing Terry Conrad for 3 years now. She is very thoughtful and professional. What I like most is that my results are always so natural. She has all clients come for a complimentary follow-up, ensuring that nothing is overdone or frozen looking. She takes great care and has a wonderful demeanor. 
-Jennifer T.
Is There Any Downtime After A Laser Hair Removal Treatment?
There's no downtime and patients can even return to work or other activities immediately following treatment. While the skin may appear slightly flushed and feel a bit sore for a day or so, the discomfort is usually quite minimal.
Laser Hair Removal Before & After Photos
Photos courtesy of K Khatri MD. Keep in mind that each patient is unique and your results may vary.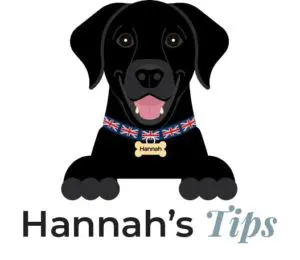 Laser hair removal is one of the most popular treatments for both men and women at Naturallyou in Greenwich, CT. Here are some things to know about the procedure:
Even though laser hair reduction is often called laser hair removal, the treatment doesn't completely remove all hair in the area targeted. While incredibly effective, you still may have some nominal hair growth in treated areas.
For this reason, a series of treatment sessions are recommended for optimal results. Because hair grows in cycles, not all follicles will be in an active growth phase during a single procedure. Treatment sessions should therefore be spaced several weeks apart.
Patients should avoid direct sun exposure to minimize unnecessary irritation.
Shaving between treatments is permitted, but patients should avoid waxing, plucking, and other hair removal methods that involve pulling at the hair's root. After all planned treatments have concluded a return to waxing, tweezing and shaving is fine to keep skin looking pristine and free of any stray unwanted hairs.
Women and men seeking modern laser hair removal treatments travel to Greenwich, Connecticut to Naturallyou. You can request an appointment using the online form or call us at 203-340-9998 to schedule an appointment.