For three decades, Terry Conrad, APRN, has been reversing her clients' signs of aging without surgery and downtime at Naturallyou, a medical aesthetics practice in Greenwich, CT. Terry works with only the most effective treatments – Pellevé® and Ultherapy® — which will naturally firm and tighten your most delicate skin areas. The result? You will feel fresher, more vibrant and younger.
Pellevé® & Ultherapy Before & After Photos
Photos courtesy of Allergan. Keep in mind that each patient is unique and your results may vary.
Terry is a true professional and beyond amazing!! Her esthetic approach is conservative and natural. Her artistry enhances your own natural beauty for a more soft and youthful you.
– Michelle S.
Reverse Aging Without Surgery
Patients who come in for BOTOX injections often ask about the differences between Dysport and BOTOX. At Naturallyou we offer both because our team finds both products produce wonderful results and we like to offer our clients options. Both products use the same active ingredient—botulinum toxin type A. They also work much the same way to produce results with similar staying power. This varies from patient to patient, but is typically about four months in duration. There are some minor differences in the products which Terry Conrad and her team are happy to discuss during a consultation. For example, Dysport's consistency is thinner, which tends to make it a better option for treating larger areas of the face.
OWNER & MEDICAL AESTHETIC DIRECTOR
Terry treats every patient who comes to Naturallyou like part of her family, spending as much time as needed to ensure a safe, positive experience and outstanding results. She's one of the top injectors in the country, selected by product manufacturers to train other aesthetic professionals.
Pellevé® & Ultherapy Before & After Photos
Photos courtesy of Ulthera. Keep in mind that each patient is unique and your results may vary.
Ultherapy uses the power of ultrasound technology, working in your skin's deepest levels to lift and tighten. One or two treatments can give you a fresher look from your brow to your chest, counteracting years of sun exposure and gravity. It can even firm up the loose skin on your arms and buttocks.
Ultherapy will:
Lift sagging cheeks and smooth out the folds around the nose, mouth, and jaw
Tighten the skin around your brow and neck
Improve skin texture
Pellevé uses advanced radio frequency energy to heat your skin's deep levels, contracting and tightening existing collagen and encouraging new collagen to grow. After treatment, skin looks smoother and wrinkles are minimized. A series of treatments is recommended, to continue the stimulation of new collagen.
Pellevé is used to treat:
The forehead
The upper and lower
eyelid
Crow's feet
Smile lines
Frown lines
Neck
Where Ultherapy patients need 1 or 2 treatments, people typically need 3 to 5 Pellevé treatments spaced about a month apart to produce the optimal results. Some patients can benefit from undergoing Ultherapy first and then returning months later for Pellevé treatments to enhance the outcome.
Pellevé® & Ultherapy Before & After Photos
Photos courtesy of Ulthera. Keep in mind that each patient is unique and your results may vary.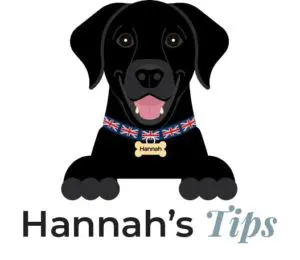 Things to Know About Skin-Tightening Procedures:
Block off 30-90 minutes, depending on the treatment and areas being treated. A face and neck procedure typically takes 60-90 minutes, while a chest treatment takes around 30 minutes.
You might experience slight temporary discomfort with Ultherapy treatment, which indicates the collagen-building process is beginning – a very good thing!
You might experience a slight reddening, which will diminish in a few hours. You can easily return to whatever task is next in your daybook.
Our clients – both women and men – come to Greenwich, CT, from all over the tri-state area because of Terry Conrad's skill as a technical expert. She is one of the Top 100 Aesthetic Injectors in America, often called on to train and educate medical professionals who are honing their skills as aesthetic practitioners.
You can request an appointment using the online form or call us at 203-340-9998 to schedule an appointment. Terry and her team are here to help you become a fresher, younger, more vibrant you.