WENDY VAN GIEZEN, BSN, RN
Wendy van Giezen, BSN, RN is a registered nurse and advanced aesthetic provider who specializes in non-surgical treatments with a focus on injectables such as neurotoxin and dermal fillers, laser therapies, and radiofrequency skin tightening. Wendy works in collaboration with Terry Conrad, APRN, and medical director at Naturallyyou to provide non-invasive techniques that enhance our patient's features. Wendy has extensive experience as a plastic surgery nurse and performing non-surgical cosmetic treatments. She has trained with top injectors across the country and is thrilled to have found her home at Naturallyou as she and Terry share the same philosophy when it comes to treating patients from a holistic approach.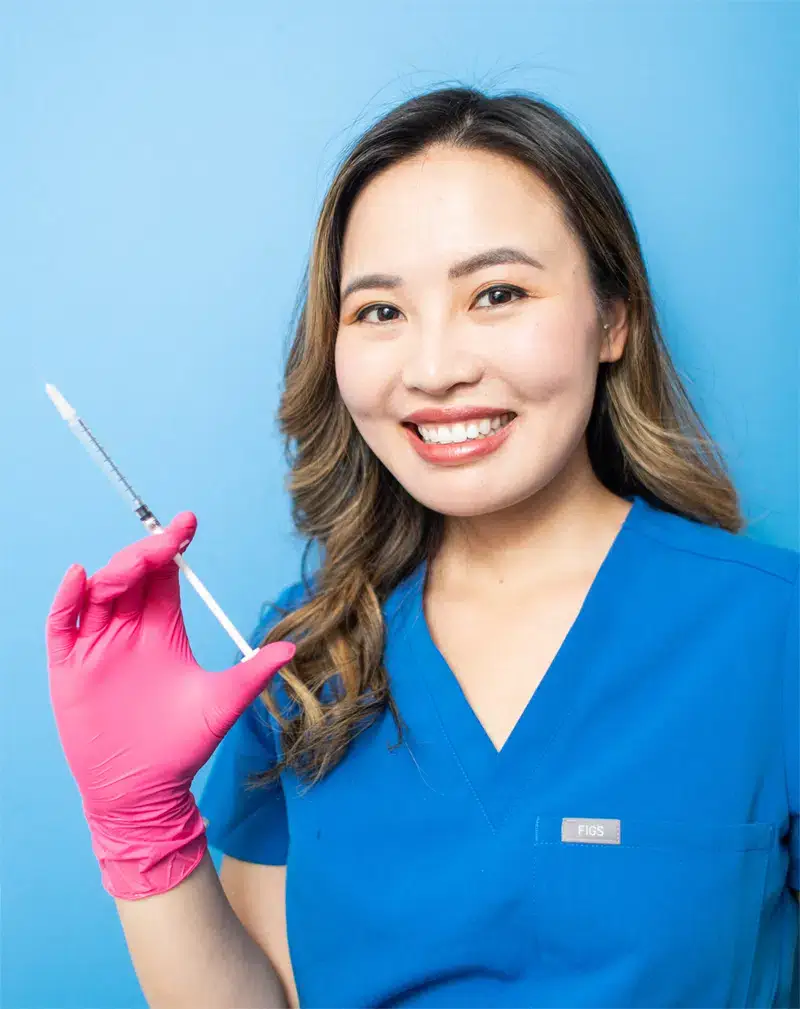 Wendy graduated from The University of Kansas Medical Center (KUMC) with degrees in Nursing and Global Studies. She has been working in healthcare since 2010 and worked abroad learning aesthetic procedures in China, Taiwan, and the Netherlands.
Wendy's interest in aesthetics began when she sought professional treatment for acne and scarring. A lot of trial and error, lasers, and microneedling treatments helped her feel comfortable in her own skin. She credits professional treatments and individualized skin care regimens for helping her look her best and feel comfortable without makeup. As someone who is highly allergic to many skincare products and makeup, Wendy loves to educate her patients and help them find individualized solutions for their skin.
Coming from a long line of physicians and healthcare providers who practice Chinese medicine, Wendy is a big believer in holistic health. Her clinical experiences in Asia led her to be interested in achieving harmony and balance through health, wellness, and aesthetic treatments. Natural improvements to a patient's outer appearance can support improved overall health and mental well-being. Wendy combines both Eastern and Western therapies to help patients achieve their aesthetic goals. Her attention to detail and dedication to educating and empowering her patients makes her a tremendous asset to our practice.
Outside of the office, you can find her exploring the outdoors with her husband and daughter Lily!