CLEAR + BRILLIANT | BABY FRAXEL
Clear + Brilliant Laser Treatments For Facial Rejuvenation
When you're looking for a "starter" laser skin treatment such as Clear + Brilliant® (Baby Fraxel) to address the earliest signs of aging, Terry Conrad can create a customized solution. People from Greenwich, Stamford, Darien and throughout Connecticut trust Terry for safe and effective laser skin rejuvenation.
What Is Clear + Brilliant® (Baby Fraxel)?
Clear + Brilliant (Baby Fraxel) uses fractional laser technology that addresses early signs of aging and can be part of a skincare regimen that even helps prevent fine lines and wrinkles. You might hear about "breakthrough" technologies every week in the aesthetics field, but the introduction of fractional lasers truly revolutionized skin rejuvenation treatments. Older laser technology essentially sandblasted the skin's top layer and required a lengthy recovery for patients. Fractional lasers create microchannels in the skin, leaving surrounding tissue undamaged.
The tradeoff for little-to-no downtime following the gentler procedure is that more treatments are needed. The changes aren't as drastic but can be part of an overall plan to keep your skin looking healthy and youthful.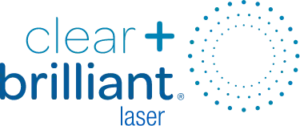 What Is Clear + Brilliant® (Baby Fraxel) Used To Treat?
Besides minimizing the appearance of fine lines that can precede more significant signs of aging, Clear + Brilliant (Baby Fraxel) can help improve the skin's overall appearance. The treatment can shrink enlarged pores and improve both the tone and texture of your skin.
Laser Skin Rejuvenation Before & After Results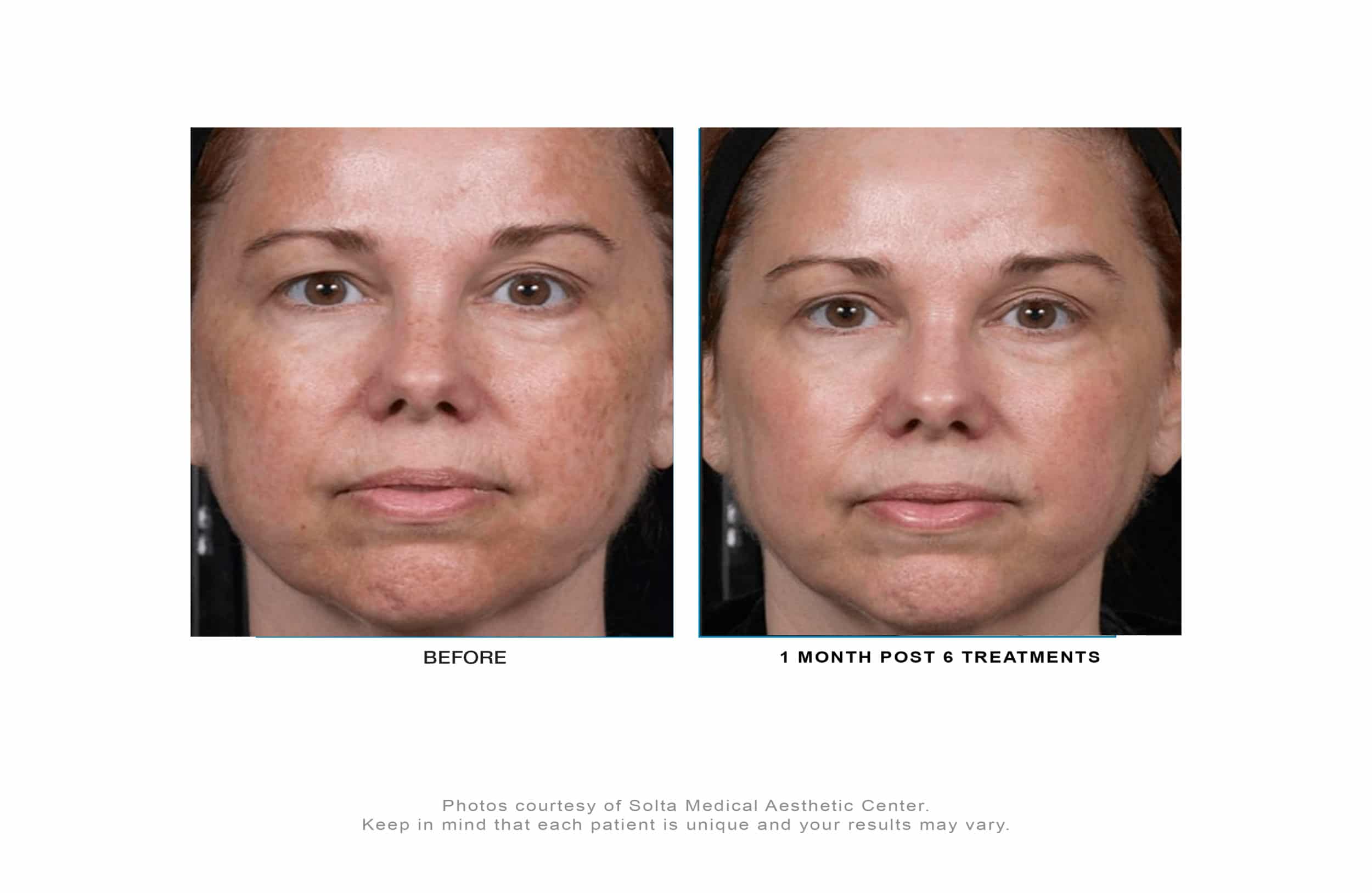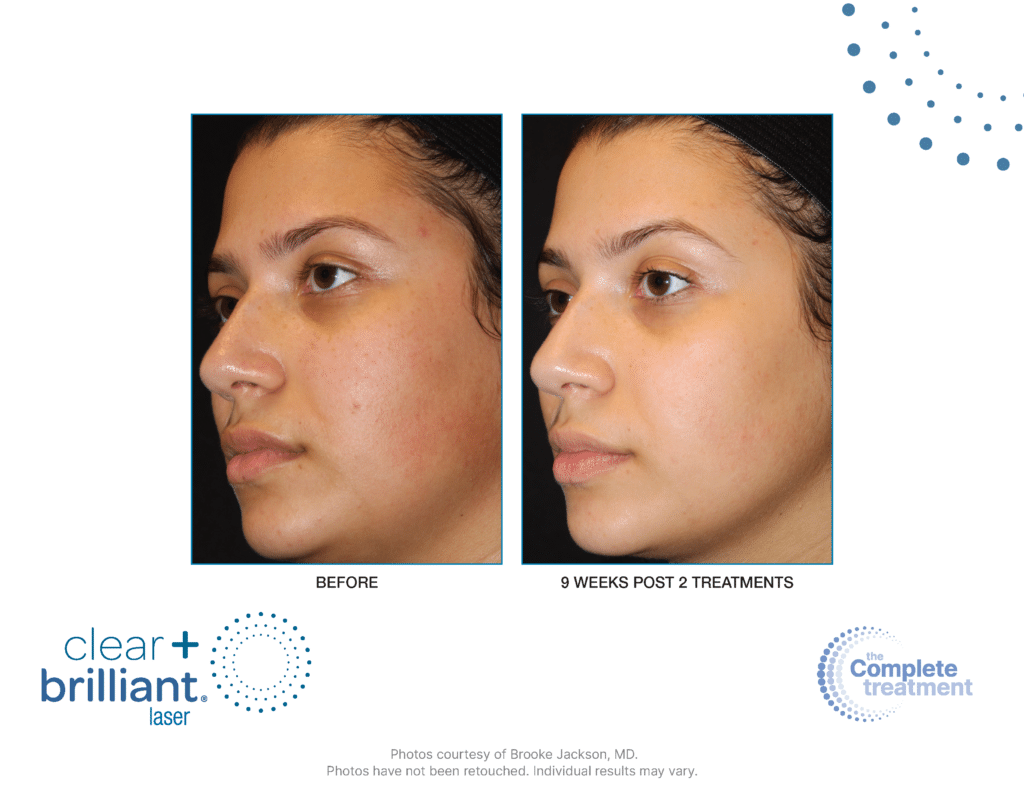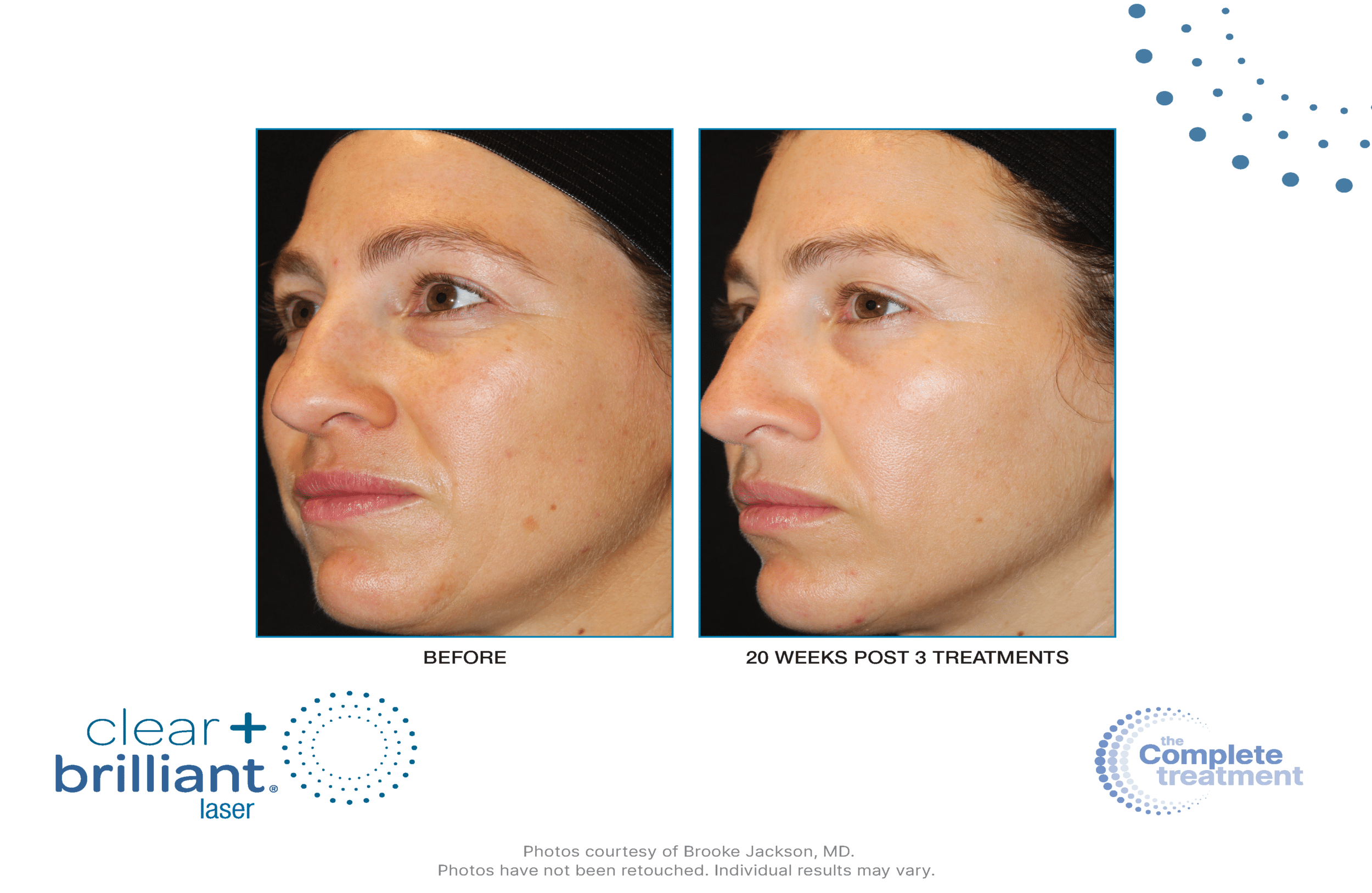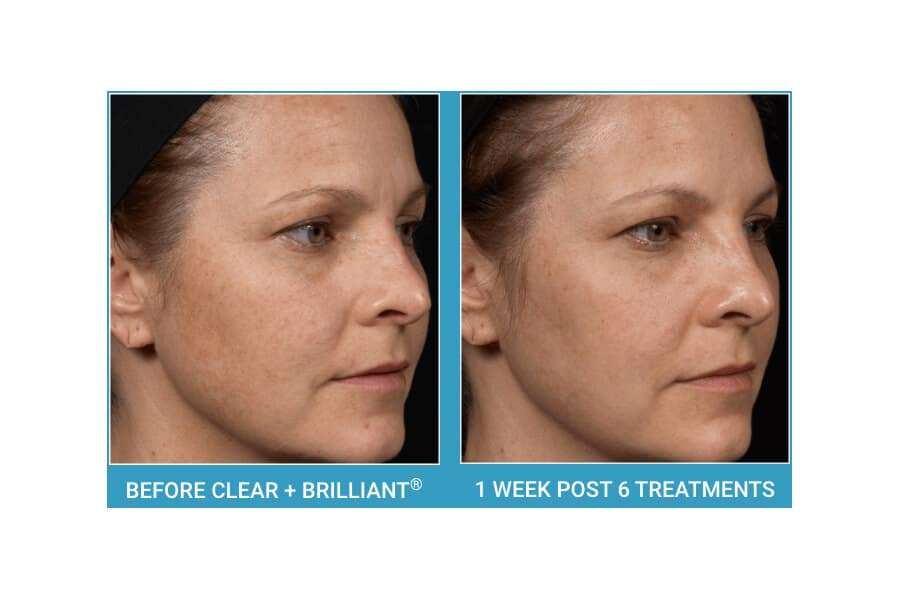 What Can I Expect From My Clear + Brilliant® Laser Treatment?
Terry spends plenty of time with you when you come to Naturallyou for treatment. She discusses your aesthetic concerns and examines your skin to ensure the procedure matches your goals. A Clear + Brilliant (Baby Fraxel) treatment session may begin with the application of a topical numbing cream to minimize any discomfort.
Once the area is numb, Terry gently glides the handpiece along the skin as the laser delivers heat energy to the skin's deeper layers. This takes about 20 minutes and you can expect the whole procedure to last about 30 minutes. Immediately after the treatment, we may apply specialized serum to boost the results. A cooling masque is applied to conclude the treatment.
OWNER & MEDICAL AESTHETIC DIRECTOR
Terry treats every patient who comes to Naturallyou like part of her family, spending as much time as needed to ensure a safe, positive experience and outstanding results. She's one of the top injectors in the country, selected by product manufacturers to train other aesthetic professionals.
What Is Recovery Like After A Clear + Brilliant® Laser Treatment?
Even though there is no downtime needed after the procedure, you can expect some fairly minor side effects. Skin typically appears pinkish for about 6 hours after the procedure and it may feel somewhat dry the next morning. In most cases, however, people won't be able to tell that you've had a laser skin treatment. In rare situations a patient may notice redness that persists for up to 2 days.
Additional Clear + Brilliant® (Baby Fraxel) FAQs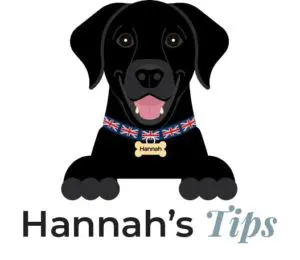 Here are some things to keep in mind if you're considering Clear + Brilliant laser skin rejuvenation:
Expect to need 4 to 6 treatments at the beginning and then periodic treatments after that.
You'll see some initial improvement in your skin, but the final results can take a few weeks to appear. Results can last for months, depending on the condition of your skin.
Clear + Brilliant treatments can complement other cosmetic procedures, such as BOTOX® injections or Ultherapy® skin tightening.
Read What Terry's Patients Have To Say!
I have been seeing Terry Conrad for 3 years now. She is very thoughtful and professional. What I like most is that my results are always so natural. She has all clients come for a complimentary follow up, ensuring that nothing is overdone or frozen looking. She takes great care and has a wonderful demeanor.
– Jennifer T., Old Greenwich, Ct.
Ready To Take The Next Step? Contact Us.
Women and men considering laser skin rejuvenation treatments travel to Naturallyou from throughout Connecticut. You can request an appointment using the online form or call us at 203-340-9998 to schedule an appointment.