Dermal fillers can yield impressive and long-lasting results for women and men seeking to take a few years off their face and soften complexions altered by age. As one of the nation's most respected and accomplished dermal injectors, Terry Conrad has developed a loyal clientele who seek her services for her precise, conservative yet artful approach to dermal filler treatments.
Terry is a true expert in her field and a highly regarded aesthetics educator who teaches other medical practitioners how to work with dermal fillers to achieve beautiful, natural results. It's Terry's goal for her patients to look like their best selves, so her aesthetics approach is focused on restoring facial volume that has diminished with age rather than alter their appearance dramatically with dermal fillers.
Dermal Fillers Before & After Photos
Photos courtesy of Allergan. Keep in mind that each patient is unique and your results may vary.
Getting Natural-Looking Results
Terry uses her sophisticated, artistic eye and experience with fillers so her patients look refreshed and rested, never overdone. She uses fillers such as Restylane® and JUVÉDERM® for patients who come from Stamford to her Greenwich, CT, medical spa. Terry's years of experience and product knowledge helps her guide her patients towards the right fillers to address their specific aesthetic concerns. She never takes a one-filler-suits-all approach to treatment. Instead, she customizes treatment plans for each patient's needs, desires, and budgets.
Dermal Fillers Before & After Photos
Photos courtesy of Allergan. Keep in mind that each patient is unique and your results may vary.
How Do Dermal Fillers Work?
Injectable treatments tend to all get lumped into the same category. Fillers, BOTOX® Cosmetic, and KYBELLA®, each work differently to address different aging concerns in different ways. When used in combination, they can work together effectively to create results that subtly mimic more invasive surgical procedures and yield impressive results.
Most fillers have an active ingredient called hyaluronic acid, which is a natural substance found in the body that helps keep your skin plump and hydrated. Since aging skin loses its ability to retain moisture, hyaluronic acid-based fillers replenish it. Fillers restore volume too, giving skin a smoother, more youthful appearance.
Terry uses a variety of fillers in her practice and is well-versed in what they can accomplish in addressing age-related changes to the face. She works closely with her patients to educate them on their options and recommend treatment protocols.
The menu of fillers we offer at Naturallyou includes:
This is a great choice for patients concerned about deep nasolabial folds and fine lines around the mouth.
VOLUMA was the first filler approved by the FDA made specifically to address age-related volume loss in the cheeks. It's injected into the skin's deeper layers to restore fullness and contour in the middle of the face. Results can last up to 24 months.
This is the first filler approved by the FDA for the correction of moderate to severe wrinkles and folds with results that can last up to 18 months.
Nonsurgical lip augmentation is one of the most popular treatments Terry Conrad offer at Naturallyou. Silky-smooth VOLBELLA creates a fuller, more sensuous pout while minimizing fine lines that can frame the mouth. Terry's skill results in lips that look natural, rather than overdone.
An alternative to VOLUMA that's approved by the FDA as a nonsurgical mid-face lift.
Also formulated for lip augmentation, but delivered in a smoother gel than VOLBELLA.
Combining these 2 fillers can effectively treat and minimize the fine lines and deeper wrinkles around the mouth.
Restylane Before & After Photos
Photos courtesy of Restylane. Keep in mind that each patient is unique and your results may vary.
I've gotten various treatments from many practitioners over the past 10 years, and Terry is by FAR the best for so many reasons. It's not just that she has superior skill–which she does–but she is also so invested, honest, caring, and so personally engaged with every person who comes to her…..Terry is amazingly skilled, and manages to also put you completely at ease. She's like your smart, loving big sister and she won't let you walk out of there less than thrilled.
– Samantha S., Southport. Ct.
OWNER & MEDICAL AESTHETIC DIRECTOR
Terry treats every patient who comes to Naturallyou like part of her family, spending as much time as needed to ensure a safe, positive experience and outstanding results. She's one of the top injectors in the country, selected by product manufacturers to train other aesthetic professionals.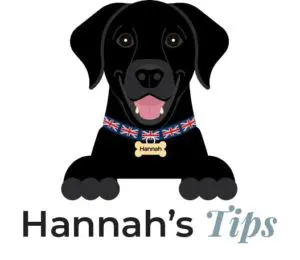 Things to consider when visiting Naturallyou for dermal fillers:
Ask about a nonsurgical "liquid lift." Terry's aesthetic eye and skill with dermal injections enable her to combine various products during a single appointment to produce results that refresh and lift the face without the hassles of surgery. Treatments combined with fillers can include BOTOX and laser skin rejuvenation.
The time needed for filler injections varies depending on the number of treatment areas involved in each session, but Terry is conscientious about her patient's schedules and makes these appointments a pleasant experience.
To maintain the look you've achieved with fillers, ask Terry about creating a daily skin care regimen using the top-of-the-line products she offers at Naturallyou.