Thick, droopy chins top the list of cosmetic complaints of many men and women. Thanks to her expertise using a treatment known as KYBELLA, Terry Conrad and her team at Naturallyou in Greenwich, Ct. are able to offer an effective, non-surgical therapy for eliminating the dreaded double chins that can be the natural consequence of advancing age and heredity.
In 2015, KYBELLA was approved by the FDA to treat the submental layers of fat below the chin which are the chief cause of double chins. It was the first time aesthetic experts were able to offer a real a nonsurgical alternative to neck liposuction to minimize the appearance of thick, drooping chins. KYBELLA is an injectable treatment that uses a synthetic version of an acid naturally produced by the body to target and destroy fat cells. The active ingredient, deoxycholic acid, is naturally used by the body to absorb fats and works in a similar fashion when injected into the chin and neck area.
KYBELLA Before & After Photos
Photos courtesy of Allergan. Keep in mind that each patient is unique and your results may vary.
Terry begins KYBELLA therapy by applying a topical anesthetic to minimize any potential discomfort. After carefully mapping the treatment sites with a pen, she carefully injects the treatment. Each injection takes only a few seconds and with most treatment sessions lasting approximately thirty minutes.
While KYBELLA is extremely effective, its best results come with multiple treatment sessions. Terry often recommends two to three treatments to yield the desired results with each session involving multiple site injections. Because each patient's needs and profile differ, the specific number of injections is determined during a consultation with Terry.
OWNER & MEDICAL AESTHETIC DIRECTOR
Terry treats every patient who comes to Naturallyou like part of her family, spending as much time as needed to ensure a safe, positive experience and outstanding results. She's one of the top injectors in the country, selected by product manufacturers to train other aesthetic professionals.
Read what our patients are saying!
I have been seeing Terry Conrad at Naturallyou for almost 10 years. I would not trust my face to anyone else. Terry's knowledge about all things to do with anti-aging is amazing. Her hallmark is giving her patients a natural look. She has never steered me wrong. I highly recommend Terry and Naturallyou
– Julie P., Old Lyme, Ct.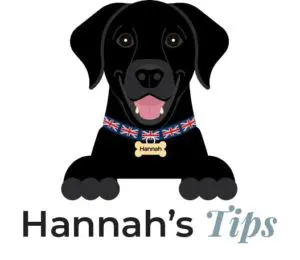 Some things to keep in mind about KYBELLA injections:
Taking a day or two off work after the treatment is often recommended. Swelling, tenderness and bruising should be expected and can last a couple of days, even a bit longer, in some cases.
Fall and winter are great seasons to book KYBELLA treatments. Since some patients experience fairly significant swelling after therapy, the cooler months provide a good reason to discreetly wear scarves, turtlenecks, and clothes that conceal the neck
Be patient as you wait for results. The fat-destroying process can take a couple of months. While you won't see immediate results, you'll be pleased with the slimmer, more defined neck and chin which ultimately follows successful KYBELLA treatments.
 Terry also offers "off-label" KYBELLA treatments, including abdominal injections to minimize belly fat. Ask her if this therapy could be right for you.
Terry has earned the distinction of being named one of the nation's Top 100 aesthetic injectors in 2018, which is why people considering KYBELLA travel from Stamford and throughout Connecticut to Naturallyou for their treatments. You can 
request an appointment
using the online form or call us at
203-340-9998
to schedule an appointment.